Daf-Yomi / Daf-A-Day
Rabbi Mendy Cohen: Rabbi Mendy is the founder and spiritual leader of the greater Sacramento Jewish Community since 1994. Before moving to Sacramento, Rabbi Mendy Cohen studied Jewish thought and practice in Montreal, New York, and Jerusalem. He has excelled in furthering his studies in Sacramento and has become a Rabbinic Judge (Dayan), as well as written and published a book on Jewish law. In addition to advancing in his scholarly pursuits, he is an incredible teacher who gives classes at the Chabad house several times daily.
His internet series, "Parsha Power", has become popular all over the world due because of the amount and depth of information he packs into under 10 minutes. Check out Parsha Power here.

Rabbi Baruch Epstein: Rabbi Epstein Rabbi Baruch Epstein received his rabbinic ordination from the Central Lubavitch Yeshiva in Brooklyn, N.Y. He received his Dayanut, Judaic law degree, from Rabbi Yisroel Piekarski, OBM, of the Central Lubavitch Yeshiva.
Rabbi Baruch Epstein is a Chabad-Lubavitch emissary at the Regional Headquarters of Lubavitch Chabad of Illinois, and the rabbi of Congregation Bais Menachem in Chicago, Ill. He is also a member of the Chicago Rabbinical Council.
He and his wife, Chaya, are the proud parents of three daughters and 6 grandchildren.

Rabbi Dovid Leib Shmerling: A Rabbi and Businessman from Melbourne, Australia.
Shir HaShirim Maggid Shiur
Rabbi Choni Friedman: Rabbi Friedman is the Rav of the Lubavitch Greenfield community and on faculty at Tzohar Seminary in Pittsburgh PA.
He currently is the Maggid Shiur (lecturer) for the Shir Hashirim daf per week program.
Davening Takeaway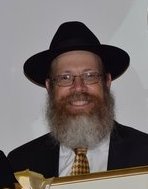 Rabbi Shmuel Weinstein: Rabbi Weinstein is the director of Chabad House on Campus in Pittsburgh, PA, serving multiple university campuses in the Pittsburgh area.
He has also held research and teaching positions in science and engineering, hired by Westinghouse Electric Co., Carnegie Mellon University, and Yeshiva Schools of Pittsburgh high school.
He currently is the Maggid Shiur (lecturer) for the 'Davening Takeaways' program.
Parsha Meditations / Hisbonenus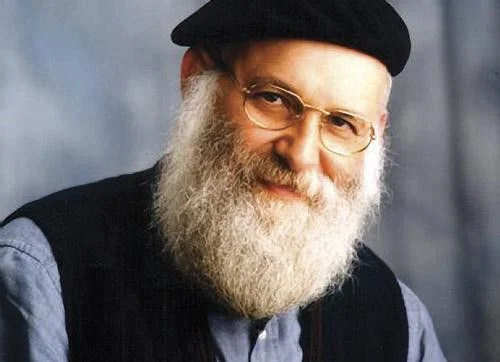 Rabbi Laibl Wolf: Lawyer, Psychologist, Author, and Hassidic Teacher, Dr. Wolf is an unusual exponent of ancient wisdom and cutting-edge psychology. An internationally renowned speaker, he is the celebrated author of the best-selling 'Practical Kabbala' (published by Random House). and creator of training materials on mindfulness, meditation, and relaxation-response techniques. His works have been highly acclaimed by diverse world leaders such as Rabbi Lord Sir Jonathan Sacks obm, the Dalai Lama, and the late Chief Rabbi of Israel, Rabbi Mordechai Eliyahu, of blessed memory, from whom he also received Rabbinical Ordination. He is the founder and Dean of the highly innovative personal growth center in Melbourne, Spiritgrow. He resides with his wife Leah in Melbourne, Australia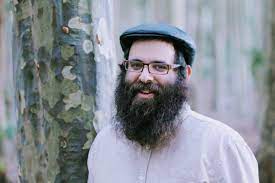 Yirmi Caspi is dedicated to helping people embark on a personal development journey with wisdom and compassion. He has 20 years of experience teaching meditation and well-being practices, integrating the spiritual wisdom of applied Kabbalah with cutting-edge therapeutic approaches. Yirmi offers holistic and heartfelt guidance through many of life's toughest challenges and can help you achieve your deepest dreams. He is honored to walk this journey with you.